Unless sizeable supply gains occur for new and existing homes, prices and rents will continue to exceed wages
By Jeff Sorg, OnlineEd Blog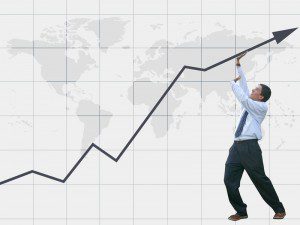 (December 1, 2015) – Lawrence Yun, chief economist for National Association of REALTORS®, buyers struggling to overcome a scant number of available homes for sale and prices that are rising too fast in some markets are causing sales to level off. "Contract signings in October made the most strides in the Northeast, which hasn't seen much of the drastic price appreciation and supply constraints that are occurring in other parts of the country," he said. "In the most competitive metro areas – particularly those in the South and West – affordability concerns remain heightened as low inventory continues to drive up prices."
Yun presented his 2016 economic outlook and housing forecast at the 2015 REALTORS® Conference & Expo in San Diego. He forecasts existing-home sales to finish 2015 at a pace of 5.30 million – the highest since 2006.
"Unless sizeable supply gains occur for new and existing homes, prices and rents will continue to exceed wages into next year and hamstring a large pool of potential buyers trying to buy a home," says Yun.
The Pending Home Sales Index in the Northeast rose 4.5 percent to 93.6 in October, and is now 6.8 percent above a year ago. In the Midwest the index declined 1.0 percent to 103.9 in October, but remains 3.3 percent above October 2014. Pending home sales in the South decreased 1.7 percent to an index of 118.1 in October and are now 0.3 percent below last October. The index in the West climbed 1.7 percent in October to 106.2, and is 10.4 percent above a year ago.
###
For more information about OnlineEd and their education for real estate brokers, principal brokers, property managers, and mortgage brokers, visit www.OnlineEd.com.
 All information contained in this posting is deemed correct as of the date of publication, but is not guaranteed by the author and may have been obtained by third-party sources. Due to the fluid nature of the subject matter, regulations, requirements and laws, prices and all other information may or may not be correct in the future and should be verified if cited, shared or otherwise republished.