The appetite for credit unions to provide mortgage loans appears to be greater than other financial institutions, according to TransUnion research
By Jeff Sorg, OnlineEd Blog
(TransUnion) –  The appetite for credit unions to provide mortgage loans appears to be greater than other financial institutions, according to TransUnion (NYSE: TRU) research. Credit unions' share of all mortgage originations has increased from 7% in Q1 2013 to 11% in Q1 2015.
The research was corroborated by a survey of 90 credit union executives, with nearly six in 10 respondents stating the number of mortgage originations provided to their members has grown over the past two years.
"Mortgage originations had declined substantially across the board in the last few years; however, the decline had been less dramatic for credit unions," said Nidhi Verma, director of research and consulting in TransUnion's financial services business unit. "In the last year alone, it appears significantly more credit union executives are seeing growth in this area. Credit unions are becoming bigger players in the mortgage loan market, something that may serve them well in the future as the housing market continues to recover."
 While TransUnion
data
show that credit union mortgage originations decreased 24% between 2012 and 2014, originations have actually
increased
35% in the past year (Q1 2014 to Q1 2015). The rest of the market experienced a 48% drop between 2012 and 2014 and only experienced 15% growth in the past year (Q1 2014 to Q1 2015).
TransUnion also found that credit unions experienced 25% growth in non-prime mortgage originations in Q1 2015 while the rest of the industry grew at 4%.
"As the U.S. economy continues to recover, non-prime mortgage originations are growing for both credit unions and the rest of the industry. Historically, credit unions have seen lower delinquency rates than the rest of the industry, and their focus on membership expansion makes them well-positioned to take advantage of this growth." Nidhi Verma, director of research and consulting in TransUnion's financial services business unit.
###
For more information about OnlineEd and their education for real estate brokers, principal brokers, property managers, and mortgage brokers, visit www.OnlineEd.com.
 All information contained in this posting is deemed correct as of the date of publication, but is not guaranteed by the author and may have been obtained by third-party sources. Due to the fluid nature of the subject matter, regulations, requirements and laws, prices and all other information may or may not be correct in the future and should be verified if cited, shared or otherwise republished.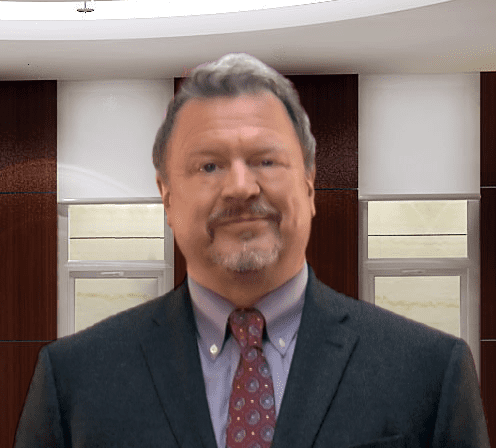 Jeff Sorg is a co-founder of OnlineEd®, an online real estate, mortgage broker, and vocational school founded in 1997, where he also serves as Chief Executive Officer, and School Director. Sorg holds vocational and post-secondary school instructor licenses in several states and has authored numerous real estate continuing education and pre-licensing courses and has been awarded the International Distance Education Certification Center's CDEi Designation for distance education. Memberships include ARELLO (Association of Real Estate License Law Officials), the National Association of REALTORS®, Oregon Association of REALTORS®, and Portland Metro Association of REALTORS®. Awards and service include REALTOR® Emeritus in the National Association, Life Member award in Portland Metro Association and Chairperson of the Oregon Real Estate Forms Committee.
OnlineEd® provides real estate, mortgage broker, insurance, and contractor pre-license, post-license, continuing education, career enhancement, and professional development and designation courses over the Internet.