Free 3-hour Oregon real estate broker continuing education course explains the OREF 2016 Residential Real Estate Sale Agreement
(PORTLAND, Ore. ) January 4, 2016–  Oregon Real Estate Forms, LLC and OnlineEd® are proud to partner and present Oregon real estate brokers with 3 hours of free continuing education for an online course about the OREF 2016 Residential Real Estate Sale Agreement.
Oregon brokers can find the on-line enrollment link for this free course in the OnlineEd® Continuing Education Catalog by clicking the link "An In-Depth Review of the OREF 2016 Residential Sale Agreement" or by going here.
Jeff Sorg, School Director of OnlineEd®, stated, "We are pleased to provide this informative and educational on-line curriculum to brokers new to the industry, as well as brokers that would like a refresher course with proper utilization of the Residential Sale Agreement."
Sorg further stated, "To view the three-hour course, Oregon brokers just need to enroll and place the course in their cart. There is no charge for the course and when it is completed brokers will earn a course completion certificate for three credit hours (3 CE units) to be used when they renew their license."
Jeff Wiren of Re/Max Equity Group of Beaverton and the 2016 OREF, LLC Forms Committee Chairman, said, "Approximately, 20 years ago, there were three different real estate agreements being utilized across the state.  In the 17 years that OREF, LLC has been in existence, our company has worked diligently to create/update and utilize a single statewide uniform sale agreement for the benefit of all Oregon brokers and their clients.  The Oregon Forms Library has grown from a hand full of forms in the mid-1990's to 56 + forms in 2016.  The Oregon Real Estate Forms Library electronic subscription is a culmination of years of development that includes risk management and clarity of terms for all parties in the real estate transaction.  OREF, LLC is pleased to provide this on-line curriculum of the Residential Sale Agreement for you, the broker, to provide greater understanding of the sale agreement clause by clause.  As you broker the transaction and serve your clients, your understanding of the # 001 Sale Agreement and the #001 MX –Matrix—clause by clause will guide you to crafting a quality transaction from beginning to end and helping your client in a well-executed document."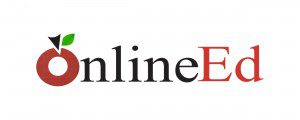 OnlineEd®, Inc., based in Portland, Oregon, is an Oregon licensed Private Career School and Oregon Real Estate Agency Certified Continuing Education Course Provider No. 1038. Founded in 1998 by Harlow Spaan and Jeff Sorg, OnlineEd® offers pre-license training and continuing education for real estate brokers, real estate property managers, and mortgage brokers.  For more information, call (503) 670-9278 or (866) 519-9597 or visit their website: https://www.onlineed.com/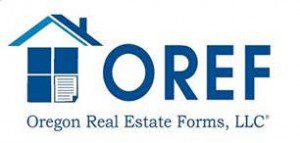 OREF, LLC provides the 56-form Oregon Real Estate Forms Library to Oregon broker and attorney subscribers.  The transactional and advisory forms within the annual electronic subscription and the MLS forms that the broker quarterly subscribes are the tools that Oregon brokers and attorneys utilize to create and transmit the Oregon real estate transaction.  OREF, LLC is owned by Portland Metropolitan Association of Realtors®, Eugene Association of Realtors® and the Oregon Association of Realtors®.   For more information on the annual electronic subscription to the Oregon Forms Library and association subscriber benefits, contact OREF, LLC at 503/459-0195 and/or log on to www.orefonline.com.
# # #
This is a press release and may be reproduced without permission.
For Immediate Release:  January 4, 2016