"A safe, stable home is the foundation for opportunity in all of our lives"
By Jeff Sorg, OnlineEd Blog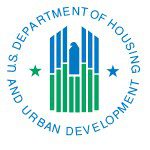 (March 9, 2016) – HUD has announced the awarding of $1.6 billion in grants to distribute to local programs to end homelessness across the United States.
"A safe, stable home is the foundation for opportunity in all of our lives," HUD Secretary Julián Castro said. "That's why we're continuing to challenge communities to deploy proven strategies to help people experiencing homelessness find a place to call home. Through unprecedented partnership among every level of government and private, non-profit and philanthropic organizations, we know this goal is not just aspirational—it's achievable."
About 6,400 local homeless housing and service programs across the United States and its territories will receive the funding. The round of funding announced on Tuesday, which is being awarded in the form of Tier 1 Continuum of Care (CoC) grants, supports the Obama Adminstration's efforts to end homelessness in the United States. HUD announced it will award $300 million in Tier 2 grants this spring to support hundreds more programs.
Visit the HUD interactive US Map for grant recipients by state.
###
For more information about OnlineEd and their education for real estate brokers, principal brokers, property managers, and mortgage brokers, visit www.OnlineEd.com.
 All information contained in this posting is deemed correct as of the date of publication, but is not guaranteed by the author and may have been obtained by third-party sources. Due to the fluid nature of the subject matter, regulations, requirements and laws, prices and all other information may or may not be correct in the future and should be verified if cited, shared or otherwise republished.