Renters strongly prefer to own instead of rent
By Jeff Sorg, OnlineEd Blog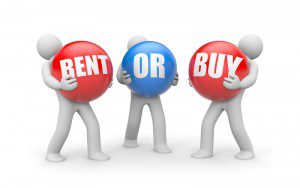 (June 7, 2016) – According to the results of the Federal Reserve Bank of New York's  February 2016 SCE Housing Survey, renters continue to perceive obtaining a mortgage (if they wanted to buy a home) as difficult, with two-thirds stating that it would be somewhat or very difficult to get a mortgage. However, there are signs of improved perceived credit access relative to previous surveys. The share of renters reporting that obtaining a mortgage would be (somewhat or very) easy rose to 17.5 percent (from 12.8 percent in 2014, and 14.7 percent in 2015). This held across all demographic groups.
Renters continue to report a strong preference for owning. The share of renters who report preferring or strongly preferring to own instead of rent (if they had the financial resources to do so) rose to 74.1 percent from 68.5 percent in 2015.
###
For more information about OnlineEd and their education for real estate brokers, principal brokers, property managers, and mortgage brokers, visit www.OnlineEd.com.
All information contained in this posting is deemed correct as of the date of publication, but is not guaranteed by the author and may have been obtained from third-party sources. Due to the fluid nature of the subject matter, regulations, requirements and laws, prices and all other information may or may not be correct in the future and should be verified if cited, shared or otherwise republished.
OnlineEd® is a registered trademark of Harlow Spaan and Jeffrey Sorg