OnlineEd announces online mortgage broker pre-license education
By Jeff Sorg, OnlineEd Blog
(July 8, 2016) – OnlineEd today announced it has approval from the Nationwide Mortgage Licensing System (NMLS) to offer the 20 Hour SAFE Comprehensive – Mortgage Loan Originator Pre-Licensure Education Course.  The online instructor-led license training course for mortgage loan originator applicants is designed to prepare license applicants for the licensing exam necessary to become a state-licensed mortgage loan originator education in Alabama, Alaska, Arkansas, California (CalBRE), Colorado, Delaware, Georgia, Illinois, Indiana (DFI), Iowa, Kansas, Kentucky, Louisiana, Maine, Minnesota, Oklahoma, Missouri, South Carolina, South Dakota, Texas (OCCC), Utah (DFI), Virginia, Wisconsin, and Wyoming. States not listed will require additional education not covered by the online course.
The 20-hour course teaches the various aspects of the mortgage lending industry such as loan finance documents, laws that mortgage loan originators must follow, ethical conduct, how to spot fraud and other nefarious acts, the loan application and loan approval processes, and different loan programs that are available to consumers.
This course is structured to be completed in just two weeks. As required by the Nationwide Mortgage Licensing System (NMLS), sections of the course will unlock as the class moves together through the course material, ensuring that no student moves faster than the rest of the class. Instructor-led sessions will be available during the course enrollment period where students can interact with an educator to have questions answered or to help enforce the information that was covered during the course session. Quizzes are given throughout the course segments to help prepare for the course examination and for learning retention.
The online final exam will be presented at the end of the two-week course. Students will have as much time as they need to answer 25 multiple choice questions. The exam must be passed with a 70% or higher score. Students can take multiple attempts at passing the final exam, with each attempt containing a new set of test questions.
After successfully passing the final exam, OnlineEd will notify the Nationwide Mortgage Licensing System (NMLS) that the mortgage loan originator pre-eduction has been completed by the student.  OnlineEd will process course completion credit to the NMLS by the end of the following business day.
The first OnlineEd course offering begins July 11th and runs through July 25th. For more information about this course or to enroll, please visit OnlineEd or telephone 866.519.9597.
The OnlineEd course offering is NMLS Approved Course ID No. 6121. OnlineEd is NMLS Sponsor ID: 1400327.
###
For more information about OnlineEd and their education for real estate brokers, principal brokers, property managers, and mortgage brokers, visit www.OnlineEd.com.
All information contained in this posting is deemed correct as of the date of publication, but is not guaranteed by the author and may have been obtained from third-party sources. Due to the fluid nature of the subject matter, regulations, requirements and laws, prices and all other information may or may not be correct in the future and should be verified if cited, shared or otherwise republished.
OnlineEd® is a registered Trademark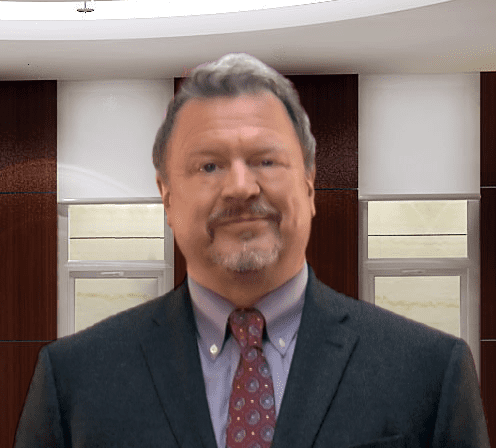 Jeff Sorg is a co-founder of OnlineEd®, an online real estate, mortgage broker, and vocational school founded in 1997, where he also serves as Chief Executive Officer, and School Director. Sorg holds vocational and post-secondary school instructor licenses in several states and has authored numerous real estate continuing education and pre-licensing courses and has been awarded the International Distance Education Certification Center's CDEi Designation for distance education. Memberships include ARELLO (Association of Real Estate License Law Officials), the National Association of REALTORS®, Oregon Association of REALTORS®, and Portland Metro Association of REALTORS®. Awards and service include REALTOR® Emeritus in the National Association, Life Member award in Portland Metro Association and Chairperson of the Oregon Real Estate Forms Committee.
OnlineEd® provides real estate, mortgage broker, insurance, and contractor pre-license, post-license, continuing education, career enhancement, and professional development and designation courses over the Internet.