A majority of homeowners believe now is a good time to sell
By Jeff Sorg, OnlineEd Blog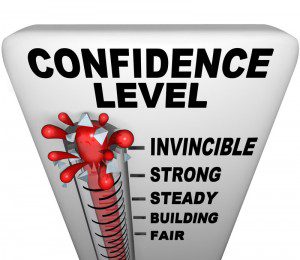 (September 2, 2016) – According to the latest Zillow® Housing Confidence Index, homeowners are feeling more confident that now is a good time to sell, but renters are feeling uncertain they'll be able to afford to buy.
Just 38 percent of renters surveyed said now is a good time to buy a home, and 70 percent of homeowners said now is a good time to sell. This confidence among homeowners is on the rise, with the most confident homeowners concentrated in Western and Southwestern cities.
"The overall health of the housing market looks great at first glance, but dig a bit deeper you'll find inequality between renters and homeowners," said Zillow Chief Economist Dr. Svenja Gudell. "Even though the majority of homeowners are confident and believe now is a good time to sell, they're holding off because they expect home values to continue to appreciate and want to ride the wave. They also don't want to turn around and become buyers in a competitive market. On the flip side, renters aren't nearly as confident as homeowners — they're discouraged by the shrinking number of homes for sale and rapidly rising prices. As housing gets more and more expensive, these trends are not sustainable in the long-run, especially once mortgage rates start to rise."
The semi-annual U.S. Housing Confidence Survey (HCS), sponsored by Zillow and conducted by Pulsenomics LLC, asks 10,000 renters and homeowners about the condition of their local real estate market, their expectations for home value growth and affordability in the future, and their views on homeownership.
Housing confidence among homeowners continues to exceed that of renters in each of the metro areas surveyed. This gap is smallest in Miami and largest in Seattle, which has the highest year-over-year rent appreciation of the 35 largest U.S. metros and rapidly rising home values, up 11 percent over the past year.
"During the past two years, housing confidence has increased in all but two of the metro areas that we study," said Terry Loebs, the founder of Pulsenomics LLC. "Rising home equity levels, healthy housing market expectations among millennials, and resilient homeownership aspirations among minority groups have all been factors in the robust readings of overall U.S. housing confidence. However, within certain metro areas and market segments, key sentiment indicators have begun to fade. Our measure of housing market expectations among residents of the largest and most expensive U.S. cities has actually fallen this year, and within most metro areas, the anxieties of prospective home buyers continue to rise. These and other signals in the ZHCI data suggest that home price appreciation and housing confidence could weaken in the coming months."
###
For more information about OnlineEd and their education for real estate brokers, principal brokers, property managers, and mortgage brokers, visit www.OnlineEd.com.
All information contained in this posting is deemed correct as of the date of publication, but is not guaranteed by the author and may have been obtained from third-party sources. Due to the fluid nature of the subject matter, regulations, requirements and laws, prices and all other information may or may not be correct in the future and should be verified if cited, shared or otherwise republished.
OnlineEd® is a registered Trademark