After a Strong September, Fewer Buyers Toured Homes and Made Offers in October
By Jeff Sorg, OnlineEd Blog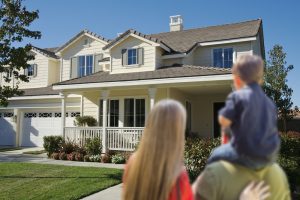 (December 1, 2016) – The Redfin Housing Demand Index declined 3.5 percent to a seasonally-adjusted level of 100 in October, according to Redfin (www.redfin.com), the next-generation real estate brokerage.
A level of 100 represents the historical average for the three-year period from January 2013 to December 2015, meaning that current demand is at recent historical norms.
In October, the number of Redfin customers requesting home tours fell 3.7 percent from September, and the number of customers writing offers on homes fell 5.9 percent. Both of these measures posted double-digit increases in September.
One likely culprit is a shortage of homes to choose from, something that has put a damper on homebuyer enthusiasm month after month. Across the 15 metro areas tracked by the Demand Index, the number of homes listed in October was 9.5 percent lower than a year earlier. Those numbers dovetail with the shortages of homes reported in the most recent Redfin Real-Time Housing Market Tracker.
To read the full report, complete with charts, metro-level data and insights from local agents, please visit: https://www.redfin.com/blog/2016/11/housing-demand-cooled-in-october-dropping-to-a-three-year-average.html
Source: Redfin
###
For more information about OnlineEd and their education for real estate brokers, principal brokers, property managers, and mortgage brokers, visit www.OnlineEd.com.
All information contained in this posting is deemed correct as of the date of publication, but is not guaranteed by the author and may have been obtained from third-party sources. Due to the fluid nature of the subject matter, regulations, requirements and laws, prices and all other information may or may not be correct in the future and should be verified if cited, shared or otherwise republished.
OnlineEd® is a registered Trademark