Buyers can search for homes by the monthly payment and down payment they can afford
By Jeff Sorg, OnlineEd Blog
(April 5, 2017)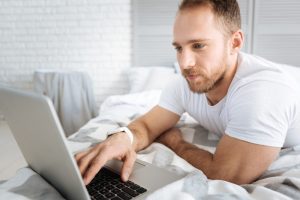 SEATTLE – May 2, 2017 – Zillow Group, which houses a portfolio of the largest and most vibrant real estate and home-related brands on mobile and web, today launches RealEstate.com, a new consumer real estate brand tailored to first-time home buyers, many of whom are millennials.
On RealEstate.com, buyers can search for homes in a completely new way – by the monthly payment and down payment they can afford.
Home buyers say finding a home within their budget is their top concern, even more so than finding a home in a safe neighborhood, according to the 2016 Zillow Group Consumer Housing Trends Report. Yet, first-time buyers are nearly twice as likely to exceed their budget as repeat buyers.
To help buyers understand the additional costs associated with homeownership, RealEstate.com calculates an "All-In Monthly Price" for every home and breaks out estimated expenses that might roll up into a monthly payment, including principal and interest, property taxes, homeowner's insurance, HOA fees and utilities, and closing costs.
In addition, home shoppers will be able to search for and see information about homes in English, Spanish or Chinese.
Nearly half of all home buyers (42 percent) are first-time buyers, and the majority of first-time buyers (56 percent) are millennials. In addition to playing an increasingly larger role in the housing market, the millennial generation is more diverse than older generations.
"RealEstate.com is designed to equip the next generation of home buyers to find a home that suits their needs and budget," said Jeremy Wacksman, CMO at Zillow Group. "We know from our research that affordability is a huge driver for home buyers, and that first-time buyers are more likely to go over budget. By tailoring the home search experience on RealEstate.com around a home's monthly cost, we hope to make the home buying experience less daunting and even more transparent for first-time buyers."
Millennial home-shoppers are hungry for resources to help them in their home search. They rely heavily on technology early in the buying and selling process, according to the Zillow Group report. Agents continue to play an important role with this engaged group of buyers, with 70 percent using an agent in their home search and they are more likely to find their real estate agent online (29 percent) and to evaluate agents using online reviews (61 percent).
For real estate professionals, RealEstate.com offers another way to connect with first-time home buyers and millennials. Buyers will be able to connect with real estate agents directly from the listing details page on the site. Listings come directly from multiple listing services, real estate brokerages and franchisors, agents will receive the same listing treatment they currently have on Zillow® and Trulia®.
###
For more information about OnlineEd and their education for real estate brokers, principal brokers, property managers, and mortgage brokers visit www.OnlineEd.com.
All information contained in this posting is deemed correct as of the date of publication, but is not guaranteed by the author and may have been obtained from third-party sources. Due to the fluid nature of the subject matter, regulations, requirements and laws, prices and all other information may or may not be correct in the future and should be verified if cited, shared or otherwise republished.
OnlineEd® is a registered Trademark