Senate Bill 608, Rent Control becomes law just as soon as it's signed by the governor – some say as early as March 1 
By Jeff Sorg, OnlineEd Blog
(February 27, 2019)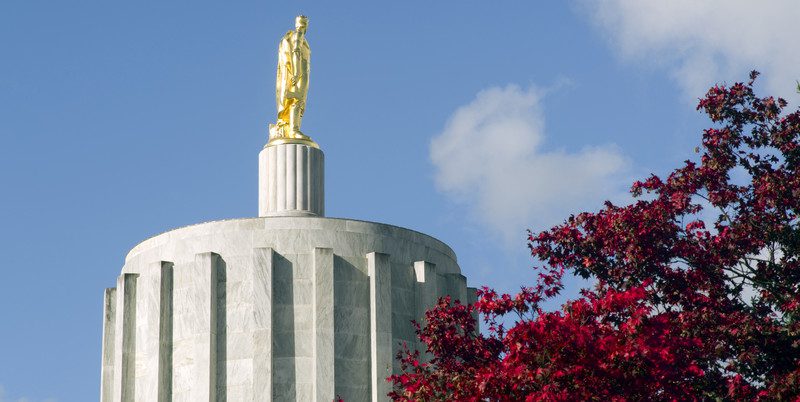 (PORTLAND, Ore.) OnlineEd -Senate Bill 608, Oregon's sweeping rent control bill, becomes law just as soon as it's signed by the governor – some say as early as March 1. The bill, passed by the Oregon House and Senate, among other things, eliminates no-cause evictions after the first year of occupancy and adds for-cause reasons to evict including a sale to someone who will move into the property, the landlord or landlord's family member wants to live in the property, and removal of the property from residential use, provided the landlord gives the tenant a 90-day notice and pays the tenant's relocation expenses in the amount of one month's rent. Rents cannot be raised more than 7% plus the consumer price index (CPI) in 12 months. Landlords cannot increase rents in the first year for a month-to-month rental agreement and have to give a 90-day notice after that.
Because the bill has an emergency clause, it will become effective when signed by Oregon's Governor Brown.
To read a summary and FAQ about the bill, please see the release by the Oregon Association of REALTORS®.
###
OnlineEd blog postings are the opinion of the author and not intended as legal or other professional advice. Be sure to consult the appropriate party when professional advice is needed.
For more information about OnlineEd and their education for real estate brokers, principal brokers, property managers, and mortgage brokers visit www.OnlineEd.com.
All information contained in this posting is deemed correct as of the date of publication, but is not guaranteed by the author and may have been obtained from third-party sources. Due to the fluid nature of the subject matter, regulations, requirements and laws, prices and all other information may or may not be correct in the future and should be verified if cited, shared or otherwise republished.
OnlineEd® is a registered Trademark